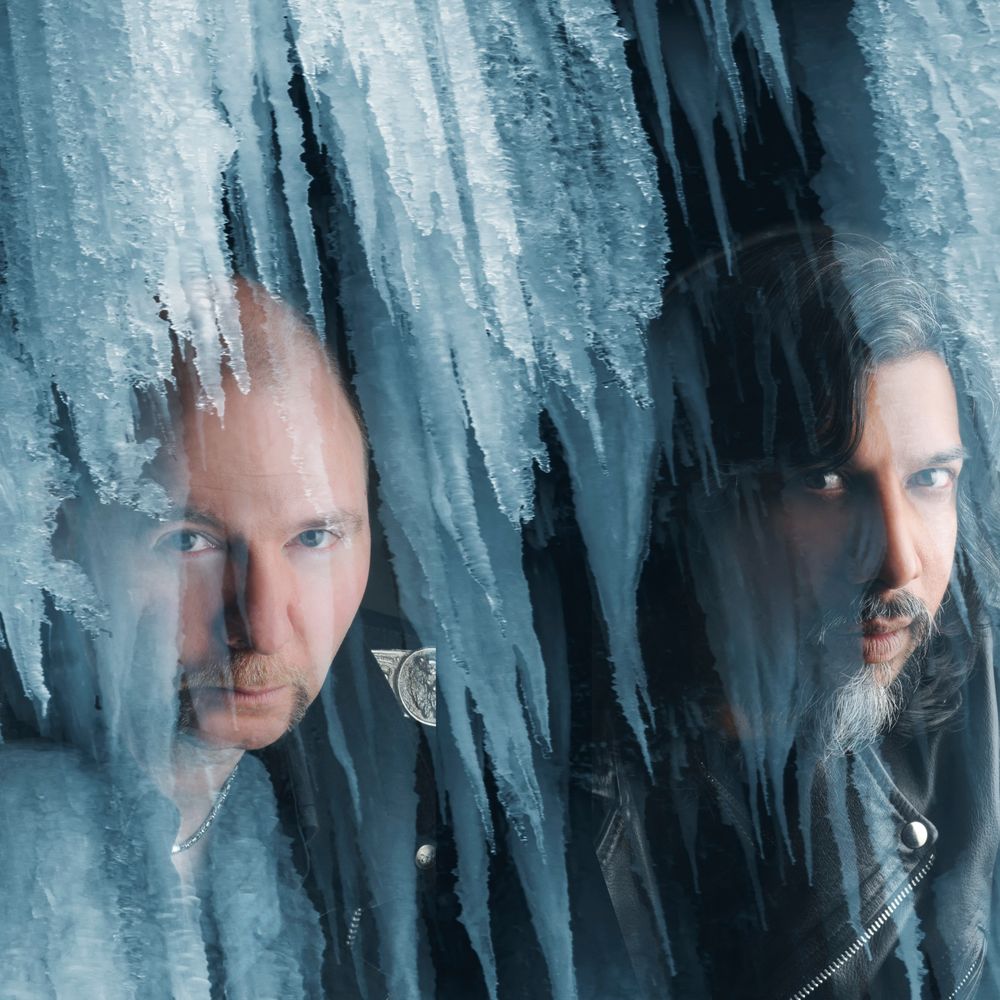 gravelle-perinbam
bio
Gravelle-Perinbam is a Canadian recording duo whose musical style embraces elements of rock,  progressive, and metal. Their latest release is a video for a shortened version of their epic progressive rock masterpiece 'Beyond the Cage of Silence'. The video for their remake of the Monkees 'Pleasant Valley Sunday', has already received over 75000 views at the time or writing!
Shortly before that, the duo released a progressive opus called "Black Veil of Silence" and is hard at work on the follow up. Other works include a  trilogy consisting of remakes of The Monks' Suspended Animation, Oingo Boingo's Private Life, and Saga's Mouse In a Maze.
Gravelle and Perinbam also recorded the KNIGHTFALL CD with Annihilator's Jeff Waters in 2009 and have released several albums with their band Ivory Knight, which appeared in the Brave Words and Bloody Knuckles article "O Canada, Our Home and Metal Land! The List - Great White Metal A-Z;" in issue #92, among greats such as Rush, Saga, Voivod, Annihilator, Exciter, and Anvil!
The Gravelle-Perinbam collaborations actually began years ago with John doing guest vocals on Rob's cover of the Cheap Trick classic 'Dream Police'. Later John sang and played 6-string bass on Rob's blistering rendition of Deep Purple's 'Highway Star'.
The 'official' recording duo took shape during the COVID pandemic of 2020, with Ivory Knight being unable to rehearse. Instead, Gravelle and Perinbam continued to write and record in their individual home studios - and were blown away by the tremendous reaction to their cover songs and videos. With the project clearly gathering steam, they made the decision to release their original compositions under the Gravelle-Perinbam banner.
So far they have released all their songs as digital singles. The single format allows Gravelle-Perinbam to release material much more quickly.
The prodigious vocal and instrumental talents of the duo have helped their songs and videos garner tens of thousands of streams, downloads and views.
In recent years, Gravelle-Perinbam songs have been popping up on various music charts around the globe, including Viberate's Youtube Video Views in Metal in Canada and Soundcloud Plays in Metal in Canada, as well as Spotify's 360 Best of Indie Music Playlist.
Gravelle and Perinbam were also the masterminds behind alternative rock band Dr. Squish and rock / progressive / metal act Sudden Thunder.